Photos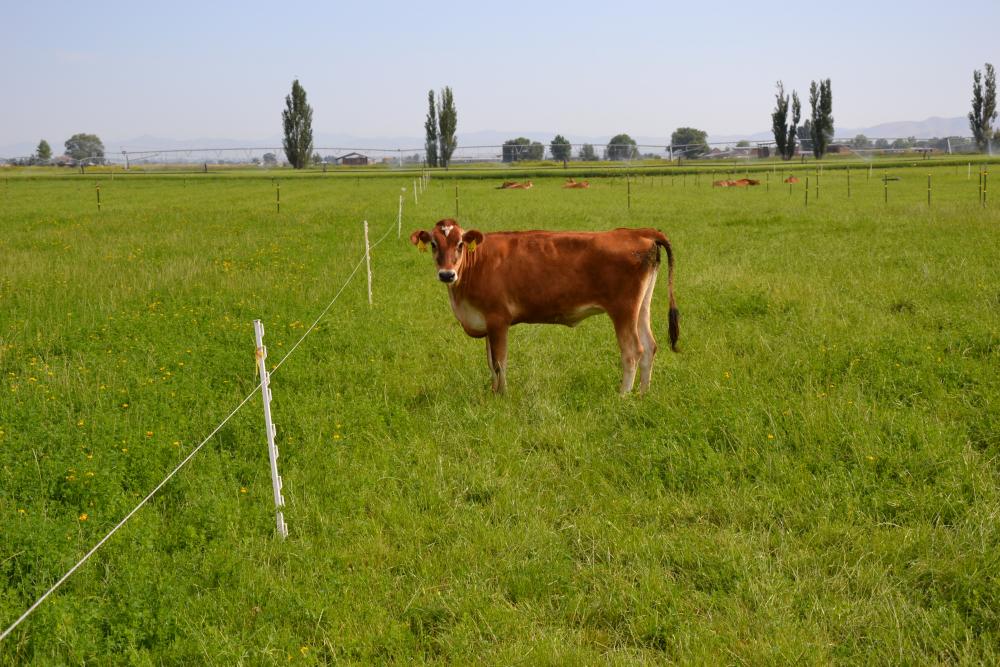 Heifer waiting to graze on tall fescue/birdsfoot trefoil mix in the next paddock.
Heifers being weighted and measured at hip height.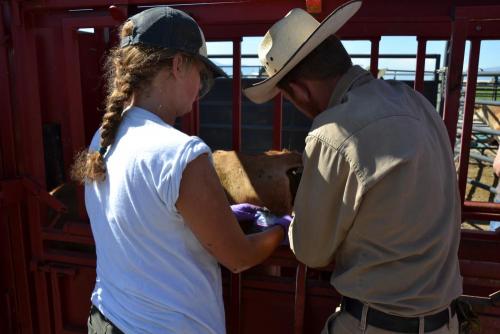 Collecting fecal samples for parasite egg counts.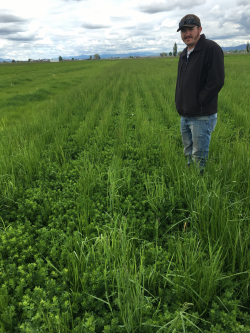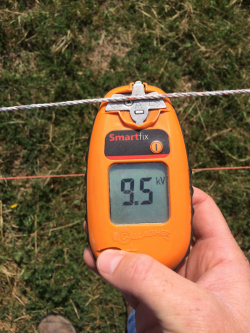 Left: Orchardgrass/birdsfoot trefoil mix. Right: Checking electric fences.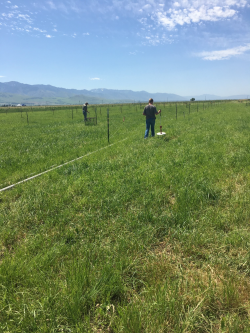 Left: Rising Plate Meter. Right: Demonstrating the use of a rising plate meter.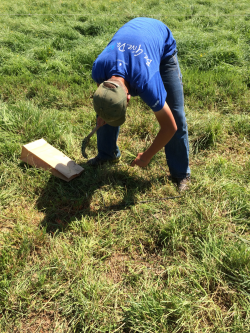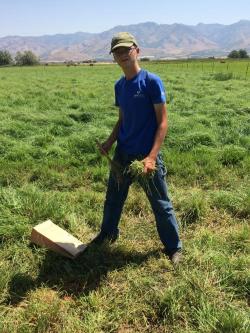 Collecting post-grazing herbage samples.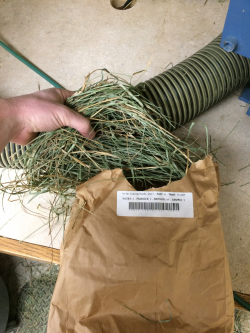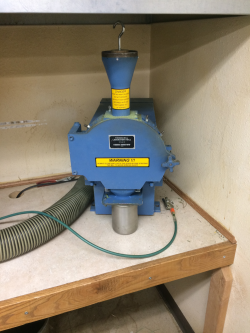 Grinding herbage samples for analysis.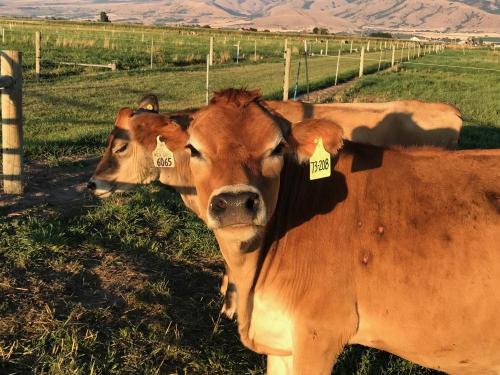 Hey! Did I give you permission to take my picture?
Funding
Funding for these projects was provided by

Western SARE grant SW17-046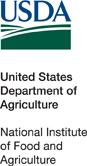 USDA NIFA OREI grant 2017-51300-26866