Spotted Wing Drosophila Resources
Extension Publications
2021 ranking of insecticides for their performance against spotted-wing Drosophila. Developed by applied entomologists managing this pest in California, Florida, Georgia, Maine, Michigan, New Jersey, New York, North Carolina, Oregon, and Washington.
Management Recommendations for Spotted Wing Drosophila in Organic Berry Crops, University of Georgia Extension, 2018
Spotted Wing Drosophila: Biology, Behavior and Organic Management, by Andrew Petran, University of Minnesota, eOrganic Article, 2017.
Organic Management of Spotted Wing Drosophila, University of Minnesota Extension, 2017.
Integrated Strategies for Management of Spotted Wing Drosophila in Organic Small Fruit Production. Michigan State University Extension. 2016.
The following lists of wild and cultivated plants that have been obsereved to be hosts for Spotted Wing Drosophila were published by members of the NIFA OREI project Development and implementation of systems-based organic management strategies for spotted wing drosophila in October, 2016:
Journal Articles
We have also compiled a list of recently published research on organic control of Spotted Wing Drosophila. Underlined articles contain contributions by members of this project; articles in bold are open access papers that do not require a journal subscription.
Funding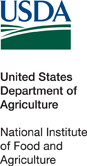 Funding for this website is from the USDA NIFA Organic Research and Extension Initiative (OREI) Program. Grant numbers: 2022-51300-37890, 2018-51300-28434 and 2015-51300-24154.