Research Updates
October 2017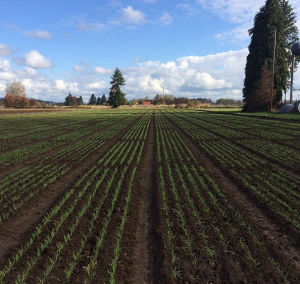 Germplasm: · Fall regional trial planted all locations. Fall increase blocks planted at Corvallis (Buck), Mount Vernon (Buck), and Ithaca (Buck and #STRKR).
Diversity panel: Entries planted in greenhouse for seed increase and genotyping – we were cruelly assaulted by rodents. We have re-planted.
Education: · A day of outreach on the selection unit with Briggs Middle School (Springfield, Oregon). The kids loved it! Partnering teachers are working on a formal lesson plan
Outreach: The Plant Variety Showcase was a dream! Lane Selman's energy condensed into a single evening… We had 5 delicious barley dishes prepared by some incredible chefs and bakers. Pictures at https://shawnlinehan.photoshelter.com/gallery/2017-CBN-Variety-Showcase/...
To think about: Variety (varieties) for the spring increase blocks: CDC Clear, Meg's Song, Havener, Julie, Transit, or Goldenheart. CDC Clear is the only modest beta glucan type. Full data coming on these choices – if you have experience with any or all of these, please share with Brigid Meints!
Social Media: If you haven't checked out our Instagram and Facebook pages and encourage others to follow.
Funding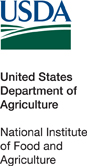 This project was funded in 2017 by the Organic Research and Extension Initiative grant, part of the USDA National Institute of Food and Agriculture. Grant number 2017-51300-26809