On-Farm Plant Breeding and Variety Improvement
Date:
Mon, 08/05/2019 - 09:00
-
Tue, 08/06/2019 - 15:00
Learn the fundamentals of breeding for organic production on your farm. Join the plant breeding team of the Northern Organic Vegetable Improvement Collaborative (NOVIC) for a special two-day in-depth workshop focused on organic plant breeding and variety improvement this August. The workshop will be held Monday, August 5 from 9 a.m. to 7:00 p.m. and August 6 from 9:00 a.m. to 7:00 p.m. in Chimacum, Washington. The course will include classroom and field-based instruction at Organic Seed Alliance's research farm and Nash's Organic Produce, and recommended reading materials.
Prior basic seed saving knowledge is recommended. NOVIC is a national initiative to breed vegetable varieties for organic agricultural systems. Workshop instructors will include Dr. Jim Myers, Oregon State University; Dr. Bill Tracy, University of Wisconsin-Madison; Dr Michael Mazourek, Cornell University; Sam McCullough, Nash's Organic Produce; and Organic Seed Alliance researchers Micaela Colley, Laurie McKenzie, and Katie Miller.
Funding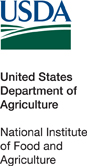 This project was funded by the Organic Research and Extension Initiative grant, part of the USDA National Institute of Food and Agriculture. Awards 2009-51300-05585 for NOVIC I (2009-2013), 2014-51300-22223 for NOVIC 2 (2014-2018) and 2018-51300-28430 for NOVIC 3 (2018-2022).