Resources for Organic Plant Breeding
Publications by NOVIC Project Members
Brzozowski L and Mazourek M. 2018. A Sustainable Agricultural Future Relies on the Transition to Organic Agroecological Pest Management. Sustainability. 10:2023.
Colley, M.C., J.C. Dawson, C. McCluskey, J.R. Myers, W.F. Tracy and E.T. Lammerts van Bueren. 2021. Exploring the emergence of participatory plant breeding in countries of the global North – a review. Journal of Agricultural Science. (in press).
Hultengren R. 2017. Establishing breeding priorities and developing cultivars for organic vegetable growers in the Northeast. Cornell University Masters thesis.
Hultengren RL. Wyatt LE, Mazourek M. A Suite of High-Quality Butternut Squash. HortScience. Available at https://journals.ashs.org/hortsci/view/journals/hortsci/51/11/article-p1435.xml
King, R. 2019. Breeding Snap Beans for Organic Agriculture: Genomic Shifts Under Different Agricultural Management Systems. Master's Thesis. Available at https://ir.library.oregonstate.edu/concern/graduate_thesis_or_dissertations/kp78gn560?locale=en
King, R.M. and J.R. Myers 2020. Genomic shifts in different agricultural management systems. Annu. Rept. Bean Improv. Coop. 63:63-64.
Lammerts van Bueren, E.T. and Myers, J.R. 2011. Organic Crop Breeding. Book. John Wiley & Sons.
Lyon, A. H. Evaluating for Resilience: Participatory variety trials and seed systems for Wisconsin's organic vegetable farms. PhD diss., University of Wisconsin-Madison. Defended 19 June 2015. Advisor: Erin Silva.
Lyon, A. H., E. M. Silva, J. Zystro, and M. M. Bell. 2015. Seed and Plant Breeding for Wisconsin's Organic Vegetable Sector: Understanding Farmers Needs. Agroecology and Sustainable Food Systems. 9: 601-624.
Lyon A, Tracy W, Colley M, Culbert P, Mazourek M, Myers J, Zystro J, Silva EM (2019). Adaptability analysis in a participatory variety trial of organic vegetable crops. Renewable Agriculture and Food Systems 1–17. https://doi.org/10.1017/S1742170518000583
Mason, T. 2019. An Evaluation of Yield and Quality Characteristics for Vegetable Crops Grown Under Organic Management. Ph.D. dissertation, Colorado State Univ., Fort Collins, CO.
Moore, Virginia M., 2019. Corn earworm resistance mechanisms in sweet corn: husk length, maysin content, and applications in organic systems. Ph.D. Dissertation. University of Wisconsin-Madison.
Moore, Virginia M. and Tracy, William F. 2020. Combining ability of husk extension, maysin content, and corn earworm resistance. Journal of American Society of Horticultural Science, 1(published ahead of issue), pp.1-10. https://doi.org/10.21273/JASHS04974-20.
Moore, Virginia M. and Tracy, William F. 2020. Survey of organic sweet corn growers identifies corn earworm prevalence, management, and opportunities for plant breeding. Renewable Agriculture and Food Systems (accepted).
Selman, L. and J.R. Myers. 2015. Breeder to seeder to eater synergies. HortScience 50(9):S301.
Selman, L., A. Stone and J.R. Myers. 2015. Incorporating sensory evaluations into organic vegetable variety trials. HortScience 50(9):S328-S329.
Swegarden, H. Vegetable Pollination Guides. Guides include common bean, cole crops, cucumber, garden pea, pepper, potato, squash and tomato. Available at https://eorganic.info/node/34157
Vallejos, C. 2019. Efficacy of Marker Assisted Selection for Late Blight Resistance in Tomatoes for an Organic System. Oregon State University Senior Thesis.
Wyatt, L. 2015. Genomic and phenotypic analyses of vegetable disease resistance and fruit quality. Ph.D. Thesis, Cornell University. Available at https://ecommons.cornell.edu/handle/1813/40673
Jared Zystro 2019. Efficient methods to develop new sweet corn cultivars for organic systems. University of Wisconsin-Madison Ph.D. thesis.
Zystro, Jared, Tessa Peters, Kathleen Miller, and William F. Tracy 2020. Classical and genomic prediction of hybrid sweet corn performance in organic environments. Crop Science 61:1698-1708.
Presentations and Posters
Mazourek, M., Hultengren, R., Brzozowski, L. Creating Plant Breeding Populations for Organic Systems. Presentation on February 5, 2016, at the 8th Organic Seed Growers Conference in Corvallis, Oregon.
King, R.M. and J.R. Myers 2020. Genomic shifts in different agricultural management systems. Annu. Rept. Bean Improv. Coop. 63:63-64.
Myers, J.R. 2019. Lessons Learned in Farmer Participatory Plant Breeding with NOVIC. Southern SSAWG Organic Agriculture Research Forum Available at https://www.youtube.com/watch?v=XvOuHwGOrBQ&list=PLZMuQJAj6rOquicgEZGthZ... aFSSq&index=3
Videos and Webinars
Northern Organic Vegetable Improvement Collaborative
NOVIC Project Introduction. See also additional videos on breeding broccoli, carrots, peas, sweet corn and winter squash in the NOVIC project.
Breeding for Nutrition in Organic Seed Systems, 2012, by Philipp Simon, Jim Myers, Micaela Colley and Walter Goldstein
How to Breed for Organic Production Systems Webinar, by Dr. Jim Myers. 2011.


Introduction to On-Farm Organic Plant Breeding Workshop. Captured live at the 2012 Organic Seed Growers Conference, John Navazio, Organic Seed Alliance and Washington State University, discusses the basics of on-farm plant breeding and presents two case studies.


Assessing Response to Environment in Organic Vegetable Crops. Presented in 2015 by Alex Lyon.
Vegetable Breeding Research Updates, by Jim Myers, 2016.
NOVIC as a model for breeding and trialing vegetable varieties for organic systems, 2019.
Lessons Learned in Farmer Participatory Breeding in the NOVIC Project, by Jim Myers. Recorded at the Organic Agriculture Research Forum at the SSAWG Conference on January 23, 2020.
2020 Virtual Field Tours of NOVIC sweet corn and tomato trials
Sweet Corn and Flour Corn: Micaela Colley, Laurie McKenzie, and Katie Miller kick off the tour with a focus on corn. Both the sweet corn and flour corn crops are part of our Northern Organic Vegetable Improvement Collaborative (NOVIC) project. Our work with sweet corn is focused on breeding for a mild maritime climate. OSA's Laurie McKenzie discusses our evaluation criteria as well as some of the challenges of growing sweet corn in the Pacific Northwest. Another part of our NOVIC project is focused on dry corn specifically for tortilla making quality. Through our partnership with Viva Farms, a farm incubator program in Skagit Valley, Washington, we're working with a number of Oaxacan immigrant farmers there who want to find a good dry corn variety that will produce reliability in the region's cooler climate. The dry corn they were growing from Oaxaca was adapted to a lower latitude and shorter day length and wouldn't start to flower until the fall in the Pacific Northwest. Watch
Tomatoes: This field tour highlights the NOVIC project as well as the TOMI tomato breeding projects. The Tomato Organic Management Improvement (TOMI) project, is a national breeding partnership looking at a number of crosses made by the breeding team to assess for quality and disease resistance. This project is being led by Dr. Lori Hoagland at Purdue University. TheNOVIC project includes a tomato variety trial evaluation with Pacific Northwest farmers. These trials are specifically looking at evaluating for early fruiting, disease resistance, and performance as a high tunnel crop. The varieties chosen for this trial were a result of conversations between local farmers and our research field assistant, Katie Miller. Watch
What's so Special about Organic Seed? While in Port Townsend, Washington, the OrganicNation.tv crew stopped at the Organic Seed Alliance to talk with seed geneticist John Navazio.
Organic Carrot Breeding by Dr. John Navazio: Part 1; Part 2; Part 3
Organic Seed Alliance Resources
Additional Organic Plant Breeding Resources
Funding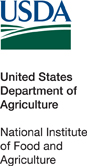 This project was funded by the Organic Research and Extension Initiative grant, part of the USDA National Institute of Food and Agriculture. Awards 2009-51300-05585 for NOVIC I (2009-2013), 2014-51300-22223 for NOVIC 2 (2014-2018) and 2018-51300-28430 for NOVIC 3 (2018-2022).