People
Researchers

Jessica Green: Jessica is a Senior Faculty Research Assistant at OSU, whose interests lie in weeds, insects, and especially the interactions between the two. She has worked with biological weed control agents since 2004; as a technician at the Colorado Dept. of Agriculture Insectary for many years, and in her Master's thesis which focused on invertebrate weed seed predators in agricultural settings. Jessica has worked extensively with both of the approved biocontrol agents of field bindweed, conducting research trials in mint, small fruits, and other perennial systems. As an entomologist, her roles in this project are to investigate aspects of Tyta luctuosa biology, and evaluate how best to integrate biocontrol as part of a systems approach to bindweed management.

Ed Peachey: d works in the Horticulture Department at OSU in research and extension. His focus is vegetable crop production including processed, fresh market and seed crops, with an emphasis on weed management in all of these crops. Projects managed by our team include a project to improve cover crop options in vegetable row crops, a regional pest management network (VegNet), and experiments evaluating new organic and conventional herbicide options in specialty crops.

Marcelo Moretti: Dr. Marcelo L Moretti joined the Dept of Horticulture, OSU as an assistant professor in January of 2017. He serves as the state-wide research and extension specialist for weed science in perennial horticultural crops. Dr. Moretti's research program is focused on integrated weed management aiming to develop strategies that are effective and economical to manage weeds in organic and conventional production systems. Moretti supervises two graduate students and one undergraduate visiting scholar.

Carol Mallory-Smith: Carol Mallory-Smith is a professor of weed science in the Department of Crop and Soil Science of Oregon State University. Her main research interests are gene flow and hybridization between crops and weeds (including genetically engineered and conventionally bred), herbicide resistance, weed management in agronomic crops, and weed biology. She is the author or coauthor of more than 120 journal articles, eight book chapters, and numerous extension and popular-press articles.

Man-Yeon Choi: Man-Yeon Choi is a Research Entomologist at the USDA–ARS. He is working in the areas of insect molecular physiology and chemical ecology to develop biologically-based management of arthropod pests using RNA inference (RNAi), neurohormones and pheromones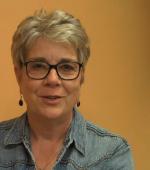 Linda Brewer: Linda Brewer is a 2001 graduate of Oregon State University, holds an MS in Soil Science and is a certified professional soil scientist. She works in the Department of Horticulture at OSU as a senior faculty research assistant, managing and evaluating federal grants, and translating research findings into grower-useful documents.

Alice Formiga: Alice Formiga is an Assistant Professor in the Department of Horticulture at Oregon State University and is the Executive Director of eOrganic, which is an online community that publishes articles, videos, webinars and online courses about organic farming and research for farmers and others at http://www.extension.org/organic_production.
Participating Farmers
TJ Hafner, Agricare
Matt Borg and Cyndee Ross, Matt-Cyn Farms
Leonard Foltz, Dancing Oaks Nursery
Chris O'Brien , Big Leaf Farm
Alyssa Hatai and Doug Krahmer, Berries Northwest
Funding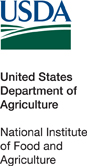 This project was funded in 2017 by the USDA NIFA Organic Transitions grant, part of the USDA National Institute of Food and Agriculture. Grant number 2017-51106-27004