Researchers
Researchers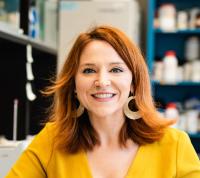 Claire Casteel, Principal Investigator: I'm an associate professor at Cornell University in Plant Pathology and Plant-Microbe Biology. My lab studies beneficial and pathogenic microbes that are associated with plants, climate change, and the effects of organic farming on soil microbiome biodiversity and ecosystem function. My colleagues and I found organic farms have lower pest populations because plants are better defended, likely because of rhizosphere microbial communities. I believe organically-managed soils and microbial communities may play an underappreciated role in crop resilience to pests and climate change.
Contact: clc269@cornell.edu
Website: www.casteellab.com
Publications: https://scholar.google.com/citations?user=A0vKNX4AAAAJ&hl=en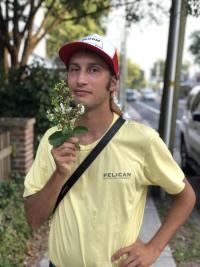 Elias Bloom: I grew up in Nebraska where my family owned and operated a small-scale organic farm. Seed saving was a small but important part of the crops we grew, and the difficulties of sourcing certified organic seed that performed well under our local conditions was pronounced. Since receiving my Ph.D. in 2019, I have researched pests, viruses and vectors, invasive species, pollinators, and the microbiome within organic farms. In large part, I use ecological theory to study organic farming system sustainability.
Contact: ehb64@cornell.edu
Website: https://blogs.cornell.edu/tomp/
Research: https://tinyurl.com/bloomgooglescholar
Funding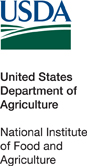 This project was funded by the Organic Transitions Grant, part of the USDA National Institute of Food and Agriculture. Award 2022-51106-38007.