Stakeholders
Stakeholders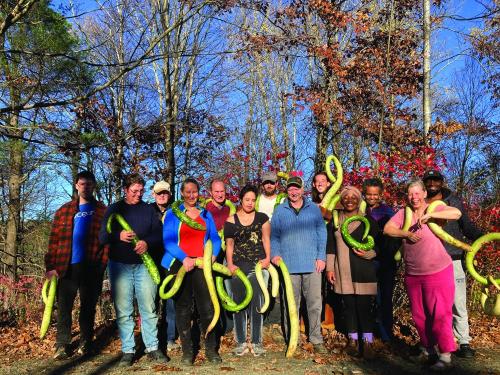 Crossroads Farm: Crossroads is a certified organic farm, saving seed for on farm use and for retail in our local community, and practicing low-till farming. Crossroads Farm is part of the Nassau Land Trust, a not-for-profit organization, composed of a volunteer board of directors working together to manage the farm through an operating agreement with Nassau County. The farm is an integral part of our farming community and has been NOFA-NY certified organic since 2011.
Website: https://www.xroadsfarmliny.com/

FourFold Farm: Four Fold Farm is the seed production wing of the Hudson Valley Seed Company. Here we steward a plethora of organic, heirloom and open pollinated flowers, vegetables, and herbs, as well as a variety of mixed alliums, sunchokes, and over fifty unique dahlia tubers. We do this so you all can do this! And we do it with gratitude for the stories our seeds tell and the connection we are granted to our shared past, present, and future. We hope that labor of love that is seed farming is imparted to all who grow with us.
Website: https://hudsonvalleyseed.com/pages/farm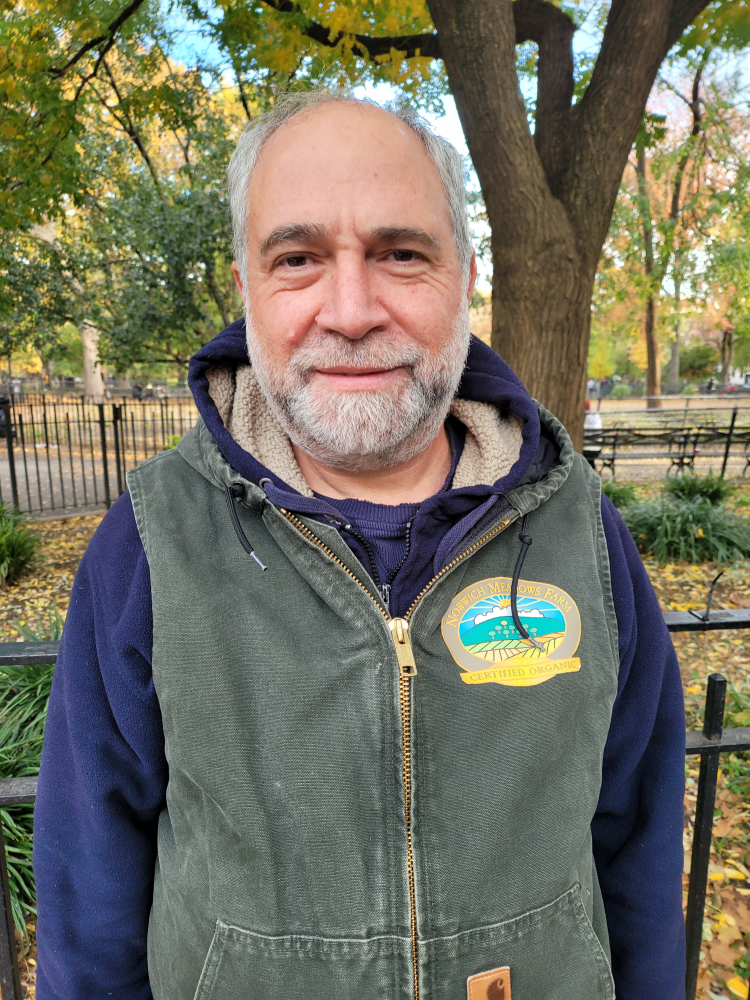 Norwich Meadows Farm:

Zaid Kurdieh, managing partner of Norwich Meadows farm has amassed more than 35 years working in the agriculture industry in different capacities. While pursuing an MBA from the University of South Dakota, Zaid simultaneously worked for the USDA ( Farmers Home Administration) as an agricultural management specialist. Following that chapter, he did some graduate study work (PhD) in agricultural economics at Kansas State University. In the fall of 1996, Zaid then took a position with Cornell Cooperative Extension as a farm business management specialist where he worked closely with farmers and other agricultural businesses assisting them with planning, analysis and marketing. In 1998, Zaid and his partners decided to start Norwich Meadows Farm to produce and provide certified organic fruits and vegetables to the market. What started as a two acre farm has grown into a 230+ acre business, with 180 high tunnels and 50+ employees. During peak season, Norwich Meadows Farm is present at eleven farmer's markets each week, has 600+ CSA members and supplies more than 200 high-end restaurants in addition to wholesale customers. Zaid was also a member of the faculty at SUNY Morrisville, Norwich campus, teaching business statistics for two and a half years. He has also contributed as a speaker at Farm AID and several agricultural conferences and symposiums. He is also a board member of Chef's for Impact and CADE (Center for Agricultural Development and Entrepreneurship).
Website: https://www.norwichmeadowsfarm.com/
See also https://www.chefs4impact.org/ and https://www.cadefarms.org/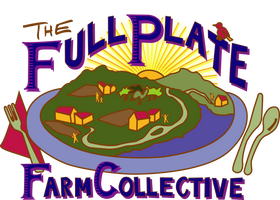 Remembrance Farm: Remembrance Farm is 100-acre organic, biodynamic vegetable farm in the Finger Lakes Region of New York. We specialize in regenerative agriculture, producing vegetables and dairy products for local stores, restaurants, and individual households through a cooperative Community Supported Agriculture (CSA) program called the Full Plate Farm Collective. Beginning in 2013, Remembrance Farm started seed saving as a cost saving measure for our vegetable operation and producing seed crops for Fruition Seeds, a seed company in the Finger Lakes region of New York focused on organic, regionally adapted seed. Together with Fruition we are working to develop well adapted varieties that thrive in our short season, mature early, and are cold hardy and disease tolerant.
Website: https://remembrancefarm.webs.com/

Row 7 Seeds: Row 7 Seed Company is a small 100% certified organic and non-GMO vegetable seed company based in the Hudson Valley of New York. Founded by chef Dan Barber and Cornell vegetable breeder Michael Mazourek, we work in the field and kitchen alongside plant breeders, chefs, growers, and eaters who share our mission to reimagine food from the ground up. Our seeds are specifically produced without synthetic chemicals and selected for organic systems, demonstrating our belief that plants adapt to organic farming systems including the microbiome therein, producing stronger, tastier plants for our customers. We work with numerous domestic seed growers and produce much of our stock and foundation seed at our home farm in Montgomery, New York.
Website: https://www.row7seeds.com

Stone Barns Center: Stone Barn Center for Food and Agriculture is a collaborative campus of organic farmers, chefs, and diverse stakeholders working together to reconnect the local community through food and farming. The agricultural program for the center was established under Jack Algiere's direction including specialty vegetable, cut flowers, row crops and diversified livestock as part of a diversified farming system focused on soil health and ecological stewardship. Our Deputy Directory of Ecology, Elijah Goodwin, works to integrate research as a component of our farming system including measures of soil health (quick carbon sampling, deep carbon testing, water infiltration), biodiverse habitats and the resulting microbiome. Seed saving and microbial transfer are already practices we are using within the farm. Jason Grauer, our Director of Crops and Seed, focuses on seed breeding and trial evaluations for a broad range of agricultural crops and has built a foundation to learn more about the connections between our genetic selection and the microbiome. Website: https://www.stonebarnscenter.org/

Turtle Tree Seed: A pioneer of seed source transparency, Turtle Tree Seed grows, breeds and sells 100% biodynamic, organic, heirloom, open-pollinated vegetable, herb, flower and farm seeds. We grow the majority of our seeds here, and also source some seeds from other biodynamic growers across the country. We are committed to stewarding the highest quality seeds for home, market, CSA and commercial growers, and contributing to the health of the Earth. Our team includes people of diverse abilities and backgrounds. Our mission includes helping people to learn about seed saving and to become seed stewards. Our home since 1998 is Camphill Village, in Copake, NY, where people with developmental differences live with dignity, equality and purpose, caring for each other and the Earth. Camphill Village, in conjunction with the Camphill Academy, also offers a four year accredited course in Social Agriculture and Biodynamics, focusing on practical and wholistic academic learning in biodynamics and working with people of many abilities and backgrounds.
Website: https://turtletreeseed.org/
To learn how to get involved with Camphill Village, contact
volunteer@camphillvillage.org or visit https://camphillvillage.org/volunteer
Funding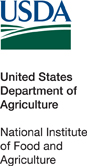 This project was funded by the Organic Transitions Grant, part of the USDA National Institute of Food and Agriculture. Award 2022-51106-38007.