April 29, 2020 New Barley Zine!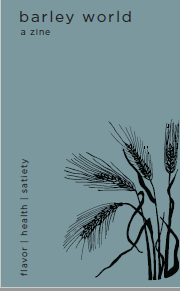 We're excited to bring you a barley zine, edited and illustrated by Katie Gourley, in collaboration with Oregon State researchers Pat Hayes, Brigid Meints, Jordyn Bunting and recipe testers Adrian Hale and Lane Selman! This spring 2020 edition contains a wealth of barley information and inspiration, including history, definitions of barley-related terms, and recipes for creating your own grain salad as well as breads, crackers desserts and beverages using our favorite grain!
Click here or on the picture to download the Spring 2020 Barley Zine!
Funding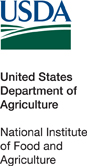 This project was funded in 2017 by the NIFA Organic Research and Extension Initiative grant, part of the USDA National Institute of Food and Agriculture: Grant number 2017-51300-26809. In 2020, a second grant, Developing Multi-Use Naked Barley for Organic Systems II was awarded funding: Grant number 2020-51300-32179.