September 17, 2020: New USDA Funding for the Multi-use Naked Barley Project!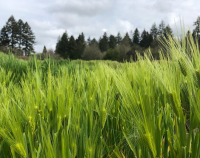 (CORVALLIS, Oregon, September 17, 2020)​ - ​A national effort led by plant breeders Pat Hayes and Brigid Meints of Oregon State University has been re-funded after a successful first iteration of a project focused on one of the world's oldest and most versatile grains: barley. "Developing Multi-use Naked Barley for Organic Farming Systems II" aka The Naked Barley Project was awarded a $2 million grant for an additional three years from the U.S. Department of Agriculture (USDA). The USDA National Institute of Food and Agriculture Organic Agriculture Research and Extension Initiative grant has six objectives:
provide organic growers, processors, and consumers with a new crop, food, and raw material alternative that will be economically rewarding and sustainable;
identify and release high-yielding, high-quality, flavorful and nutritious multi-use naked barley varieties for organic systems;
characterize traits that were previously identified as being especially critical for organic production on a large, genetically diverse panel of naked barley germplasm;
create a modified nested association mapping (NAM) population to breed for traits important for organic production and regionally relevant to the different areas represented in this project and to maximize the efficiency of selection;
observe, analyze, and report the results of natural selection and artificial selection on an organically grown naked barley composite population - a vehicle for engaging K-12 students and home gardeners in organic grains and foods;
educate the public on the uses and production value of naked barley.
Project collaborators include from breeders, farmers, millers, maltsters, bakers, distillers, chefs and other end-users in Oregon, California, Wisconsin, Minnesota, and New York.
Excitement for barley is evident from OSU breeder and project leader Pat Hayes' proclamation, "It is time for barley to go naked, after nearly 10,000 years of hiding the grain under an adhering hull."
For more information and to learn about outreach events visit https://barleyworld.org/ and https://eorganic.info/barley and follow @barleyworld, @multibarley and
@culinarybreedingnetwork on Instagram.
Funding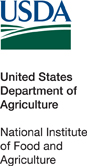 This project was funded in 2017 by the NIFA Organic Research and Extension Initiative grant, part of the USDA National Institute of Food and Agriculture: Grant number 2017-51300-26809. In 2020, a second grant, Developing Multi-Use Naked Barley for Organic Systems II was awarded funding: Grant number 2020-51300-32179.