About
Organic spinach growers need varieties adapted to organic growing conditions and qualities demanded by organic consumers. This USDA NIFA Organic Research and Extension Initiative funded research project will lay a foundation to develop spinach varieties for organic producers and consumers with an improved nutrient acquisition, improve our understanding of how spinach leaf and root-associated microbiomes interact with organic fields dedicated to spinach production, and create a breeding model to develop varieties with higher organic seed productivity.
Objectives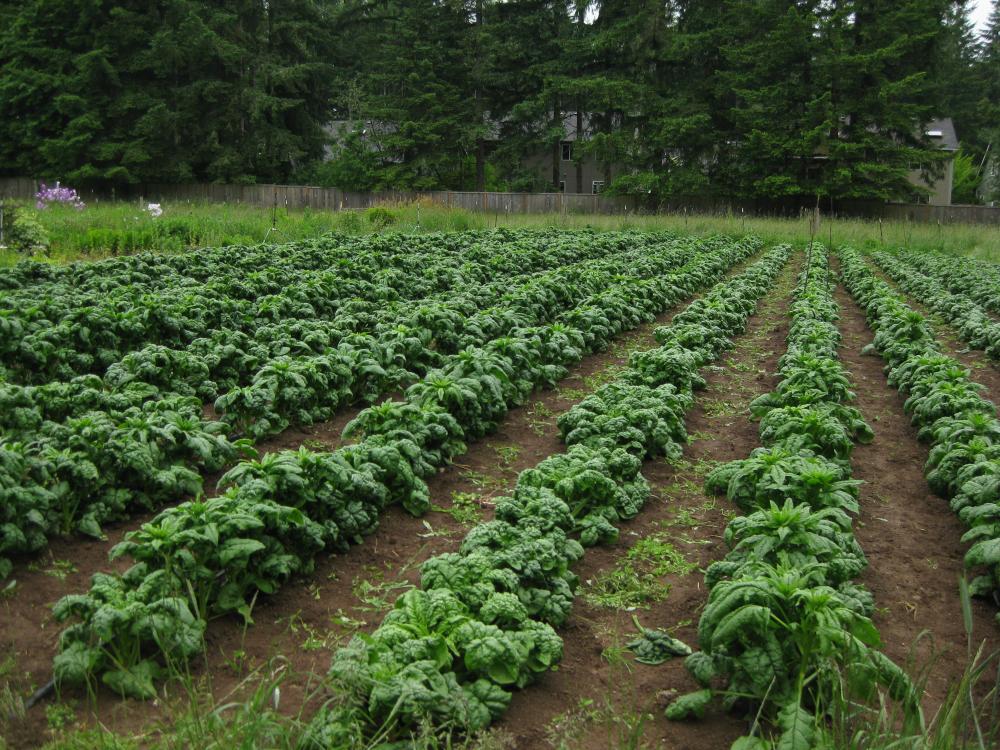 Spinach, the popular nutrient-rich staple, has notoriously high pesticide residues when grown conventionally. Despite the soaring demand for organic spinach in the US, production is not keeping pace. Most varieties currently used for low-input organic production are poorly adapted and cause substantial yield gaps relative to conventional farming. The proposed project aims at addressing the concerns with organic spinachproductivity by focusing on the following objectives:
Enhancing the nitrogen use efficiency(NUE) by identifying suitable genetics for low-input organic spinach production and speed breeding
Characterizing the role of the microbiome in nutrient uptake adapted explicitly to organicspinach by metagenomic analysis of rhizosphere (soil) and endosphere (root) specific microflora
Enhancing seed production and availability of organic spinach using the natural variation in spinach germplasm via genome wide-association analysis and genomic prediction
The outcomes of this project will benchmark efforts to develop organic spinach varieties to enhance productivity and quality through improved nutrient acquisition and expand our understanding of soil microbial interactions in organic spinach production. Project results will be disseminated nationally through eOrganic, Organic Seed Alliance, Co-PD initiated outreach programs, agricultural publications, and field days.
Approach
For Objectives 1 and 2; we will be undertaking NUE screens, metabolite/nutraceutical analysis, soil and plant microbial analysis, and GWAS/GS of traits. Project Director Dr. Vijay Joshi of Texas A&M University and Co-Project Directors will participate in multi-location trials to grow and evaluate spinach germplasm on a certified organic farm; collect physiological data, measure chemical traits and micronutrients, sample tissue for metabolite analysis, and perform genome-wide association study and genomic prediction analysis for various traits such as NUE, heat stress, nutritional qualities, and seed yield. Co PDs will lead spinach seed yield and quality trials at the primary research site in Chimacum, WA and collaborate with the project team on evaluation protocols, data management, development of trial reports, outreach, and dissemination of project results. Project team members will support the project outreach and communications, including working with eOrganic on the website, webinars, and project promotion efforts. We will bring the findings to a national audience via this eOrganic website, the eOrganic newsletter, social media and the publication of publicly available articles and webinars.
Funding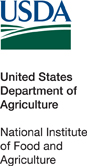 This project was funded in 2022 by the Organic Research and Extension Initiative grant, part of the USDA National Institute of Food and Agriculture. Grant number 2022-51300-37886.